Luapula: Sand, Water and Beauty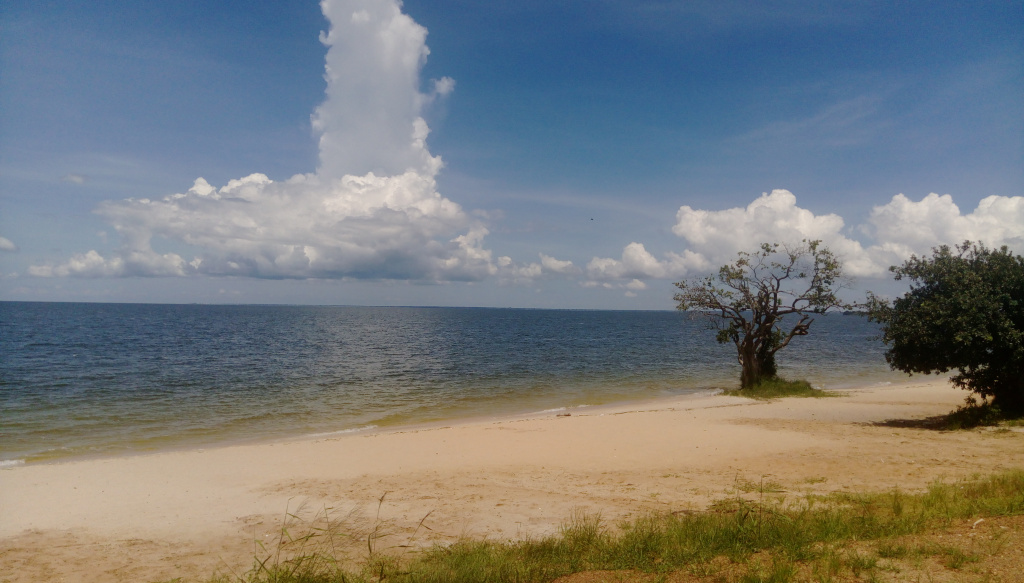 *** Note from the editor: this is an edited article about Luapula, Zambia, originally written  by Mukuka Nkunde  for her lifestyle blog  Woman I am Today **I spent the past week in Luapula Province in Northern Zambia. I have been here several times and I am fascinated each time with its beauty, serenity  and how it has remained untouched. Very few people would believe that  Zambians live on white sandy beaches and have palm trees that go on for miles.This is the first site you see when you get to the Luapula Bridge, it is like this all year round and spreads far and wide. On my previous visits I have spotted children in canoes fishing. On this occasion there is no one fishing as the government has a  fishing ban in place in order to help increase the number of fish in the lake.
Then on the beaches of Lake Bangweulu is the town of Samfya. This is one of the largest lakes in Zambia.
And here is  little  known  Lake Chifunabuli. This little beauty  stands proud and silent, just 20km from the Samfya Junction. Villagers here are ever so welcoming.
This is Luapula through my lense. There is more to see such as Lake Mweru and Lake Mweru Wa ntipa which are both in Nchelenge.
While in Luapula I stayed at Chitah Lodge, set right in front of the Lake Bangweulu. The lodge has a stunning lake view and definitely helps the town to stand out, especially to tourists.If ever in Zambia be sure to visit this beautiful, beautiful place!
---
The views and opinions expressed in this article are those of the author and do not necessarily reflect the views of The Best of Africa.
Do you find this topic interesting? Why not contribute to our website?